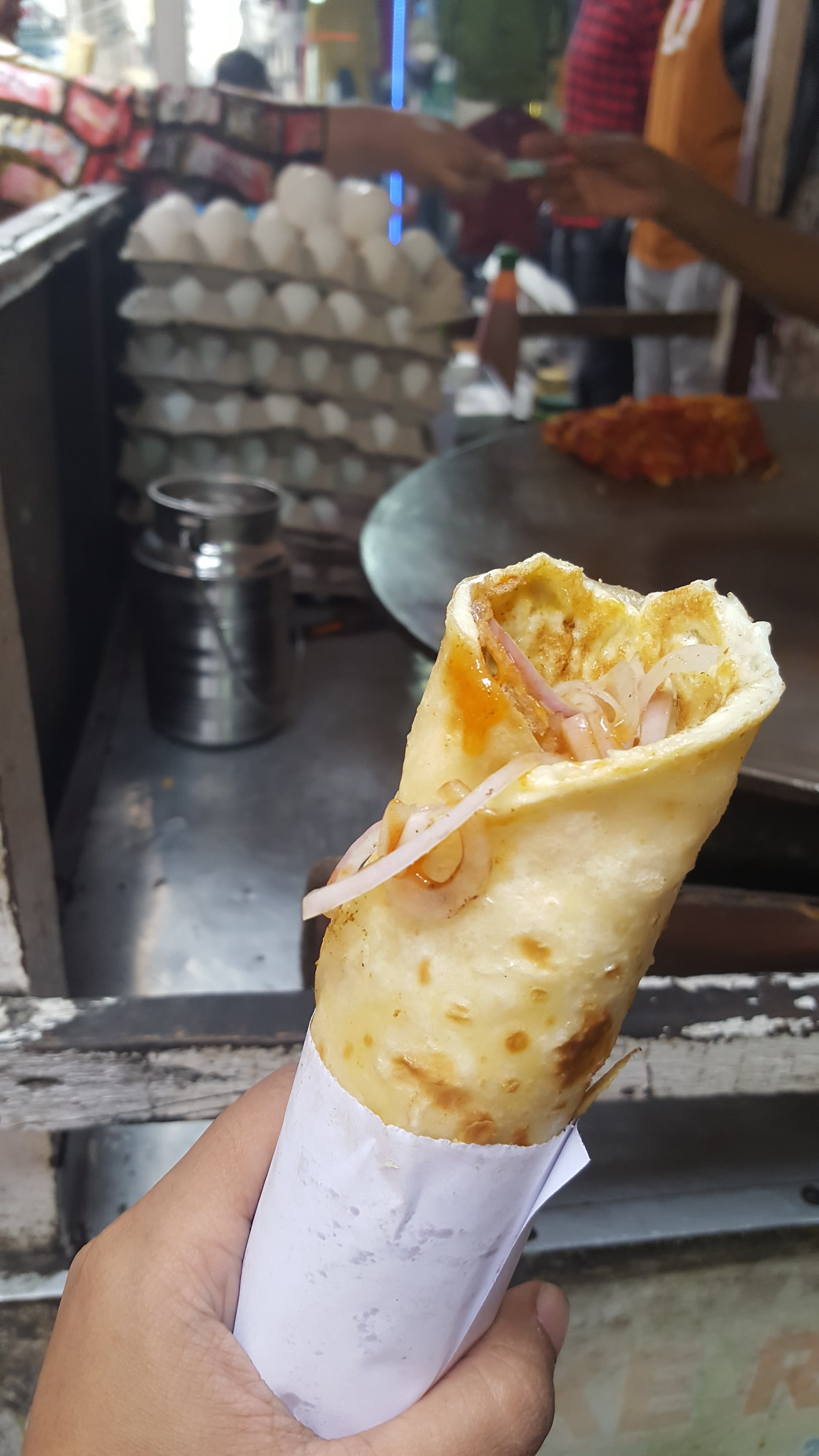 Long ago in the year 1996 there lived a humble man namely Mr. Jamil Akhtar, who had a sense that something is missing from the northern region of the foodie capital city. Soon he realised that no eatery around this area sold rolls (a small piece of bread that is rolled around a stuffing ). He took this matter into his hands and inaugurated his very own 'U-Like Roll Corner ' in a small street in the Kamla Nagar market,North Delhi which served a vast variety of rolls ranging from different varieties in both vegetarian and non vegetarian options.
The taste of his tidbits along with the thinnest covering of roti and lots and lots of filling coordinated with a perfect blend of various sauces which drips through your lips while you take a bite of the mouthwatering rolls was what attracted the most crowd to hog into this world of rolls which is still consistent. Whoever visits this place never fails to notice the technique which Mr. Jamil uses to make his rolls, the dedication, the skills , the fluency he showcases while preparing his masterpiece is remarkable!
The stall opens in the afternoon around three and closes till eleven in the night with most of its rush hour being around the nighttime. Pure desi ghee is used in preparing the rolls in the perfect quantity so that the rolls doesn't turn out to be greasy. As soon as the stall opens the rolls especially the non vegetarian ones sell out like hot cakes.The nonveg specialty items include spicy chicken roll , cheesy chicken roll , egg rolls and various other combinations. The prices of these ranges from rupees 25 to maximum of rupees 90.
The tale of rolls which began in 1996 still satiates your hungry taste buds with the crispy and juicy rolls which will continue its era happily ever after.
Name: U-Like Roll Center
Address: Kamla Nagar Market, Beside Keventer's
Owner's Name  : Jamil Akhtar
Contact number: 8800376692