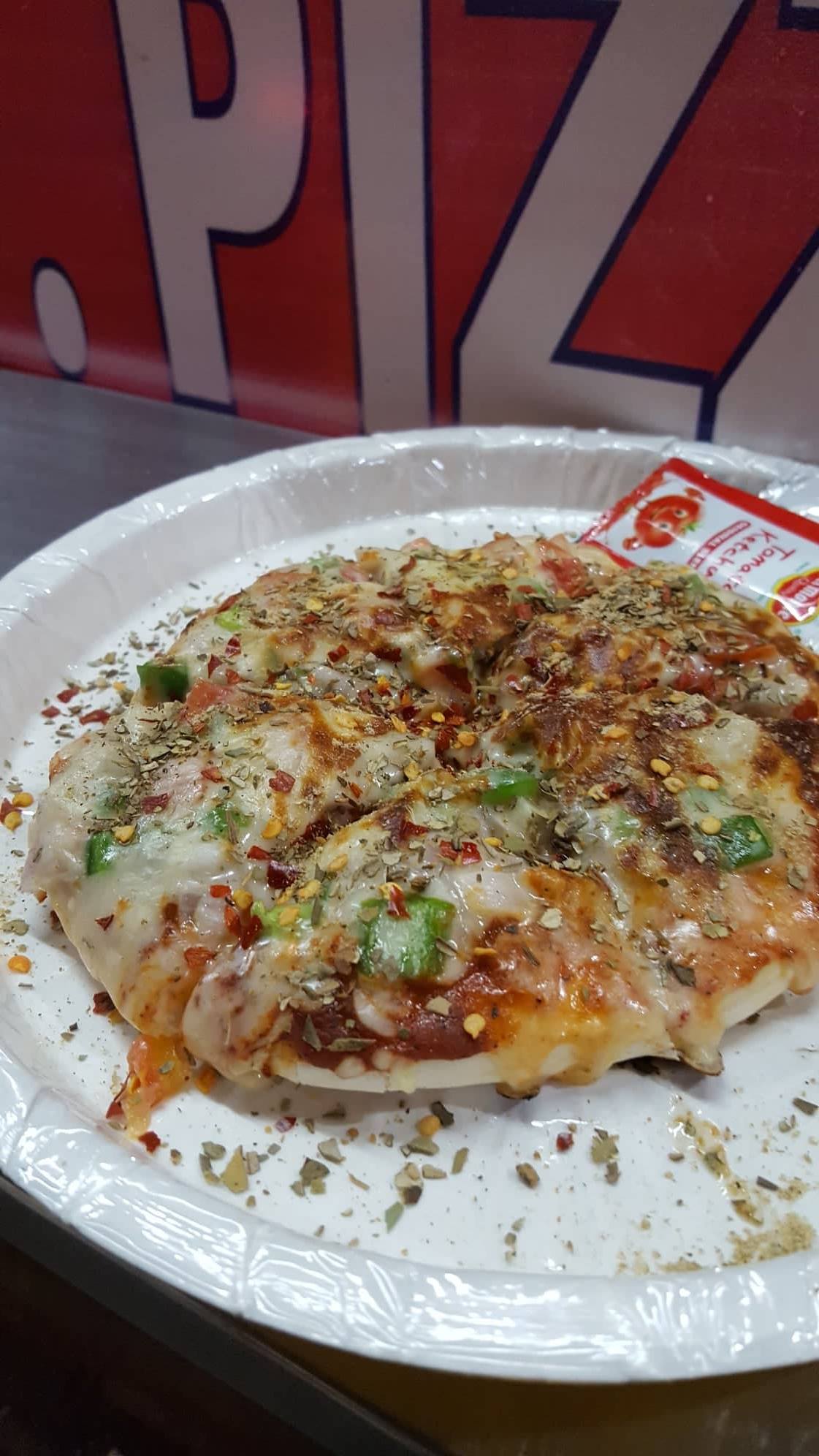 Who with pizza covered in loads of cheese and topped with freshly made pizza sauce and toppings is poor? Pizza is not a food but it's an emotion. This world was blessed with its first pizza in the year 1889 , ever since the  true love for pizza in people's heart has not faded and in fact it grew stronger with time. When it comes to pizza, what is better than a small roadside stall which offers a huge variety at a low cost ? One such stall resides in the cooks and nooks of Kamla Nagar which is called ' SPW Pizza'. It offers a huge variety which includes mushroom pizza, four cheese pizza, paneer pizza, capsicum pizza etc.
During a chit chat with the vendor at SPW Pizza Stall he told how SPW has various branches spread all over Delhi including in Rohini, Ghantaghar, Gtb Nagar etc. This may be not the most heard place to have a pizza but believe me the taste and quantity which this place offers is unmatchable. A perfect crust of pizza is topped with loads of the selected toppings and spicy pizza sauce along with plenty of cheese and of course the oregano and chilly flakes. Your mouth explodes with flavors as you gulp in the first bite of the delicacy which this place offers, first you feel the hotness of the seasoning and then creamy taste of cheese accompanied with the perfect twist of the pizza sauce and the toppings.
Along with the good taste, the service is appealingly fast and flawless. Even if you are not feeling that hungry this place has a solution for that too, the 'baby pizza' which is just the right size to satisfy your baby hunger. Apart from the good taste , good service and economical prices they also have the delivery service which is very convenient and worthy.
If you consider pizza as your soul food and posses an endless love for it, this is surely the right place to make your heart , taste buds and stomach satisfied with the delicious and drool worthy pizzas it offers.
Shop Name :SPW Pizza
Address : 23-F, Lolhapur Road, Kamla Nagar , Delhi
Contact number: +91 9540994357