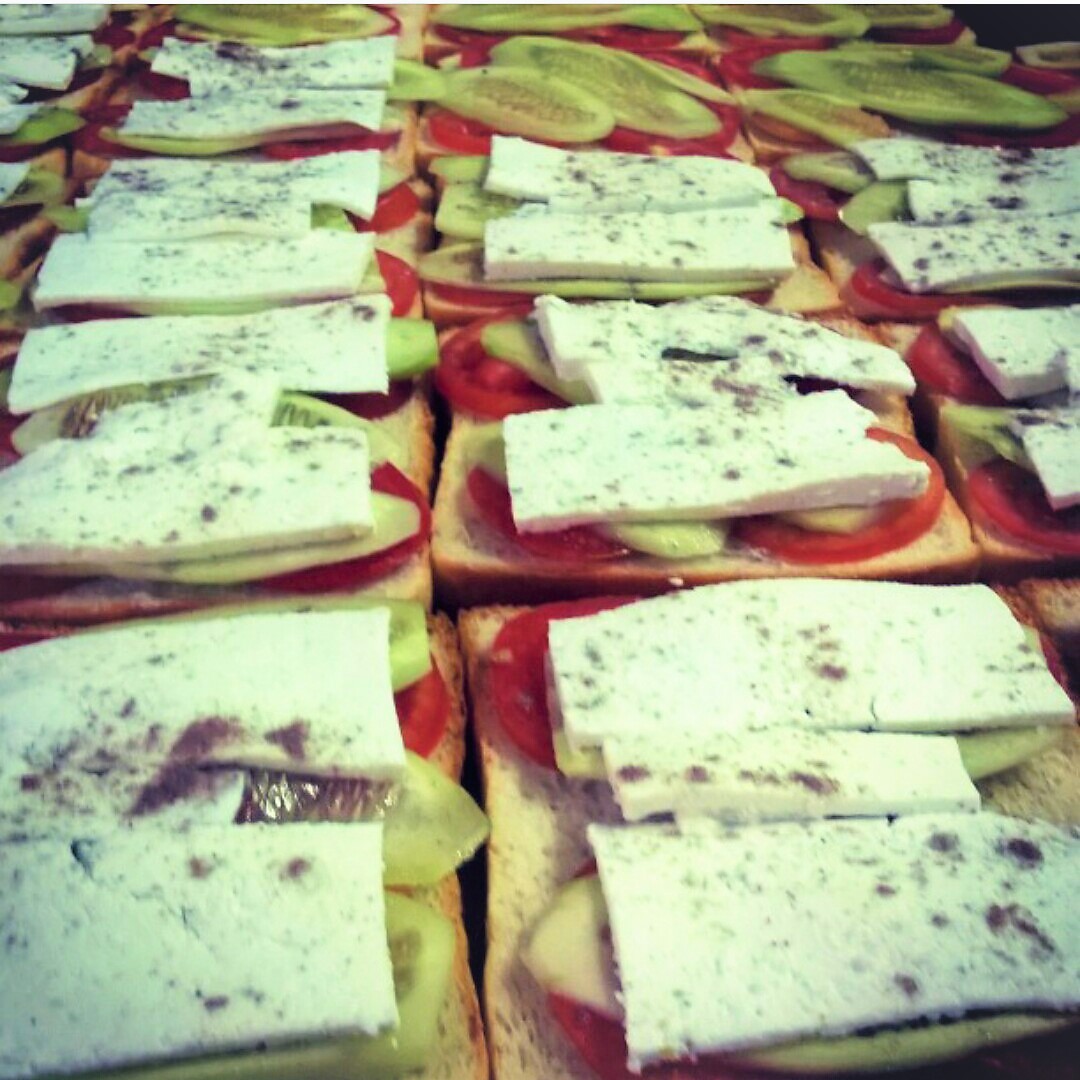 We often eat butter or jam toast or fruits for breakfast. But have you ever thought combining all these things in your sandwich? Sounds like a crazy idea right! But a little coffee house nestled in the narrow lanes of Chawri Bazar did not just try the formula, but the very unique combination also became their biggest USP. Trust me guys this fruity version of sandwich is a treat to the soul.
Jain Coffee house has been serving traders of Chawri Bazaar since 1948 with tea, coffee, sandwiches, shakes and the ultimate and the unique fruit sandwiches. I am sure, you cannot find such sandwiches in whole Delhi.
It is a very small shop in the corner. With just 2-3 tables and 5-6 stools to sit on. The place is run by two brothers and they usually get bulk orders for club sandwiches along with tea from the traders but their fruit sandwiches are to die for.
The taste of those fresh fruits along with butter and a little jam is simply marvelous. They use fruits that are available in the season like mango for summers. They have a wide range of fruit sandwiches from chiku, banana, pineapple to mixed fruit sandwiches.
The sweet variety has two slices of bread layered with two or three fruits, of your choice, cheese slices, kesar chutney, almond butter, paneer and fruit powder,this he told me is specially ordered from Bangalore.
On the other hand, the namkeen sandwich has paneer, tomato slices, coriander leaves, green chillies and salt with fruit. You can pick from pineapple, mango, banana, black and green grapes, apples and plums depending on the season.
They also serve various milkshakes, Tea and coffee. Sometimes I wonder that these small joints serve better coffee than any expensive cafe.
Apart from great taste, these sandwiches are pocket friendly and satisfy your taste buds and makes you go to your happy place.
Want to try something new and crazy, visit Jain coffee house for a uniquely delightful experience.
Location : 4013, Raghuganj, Near PNB ATM, Chawri Bazar, New Delhi
Cost for Two : Rs 150