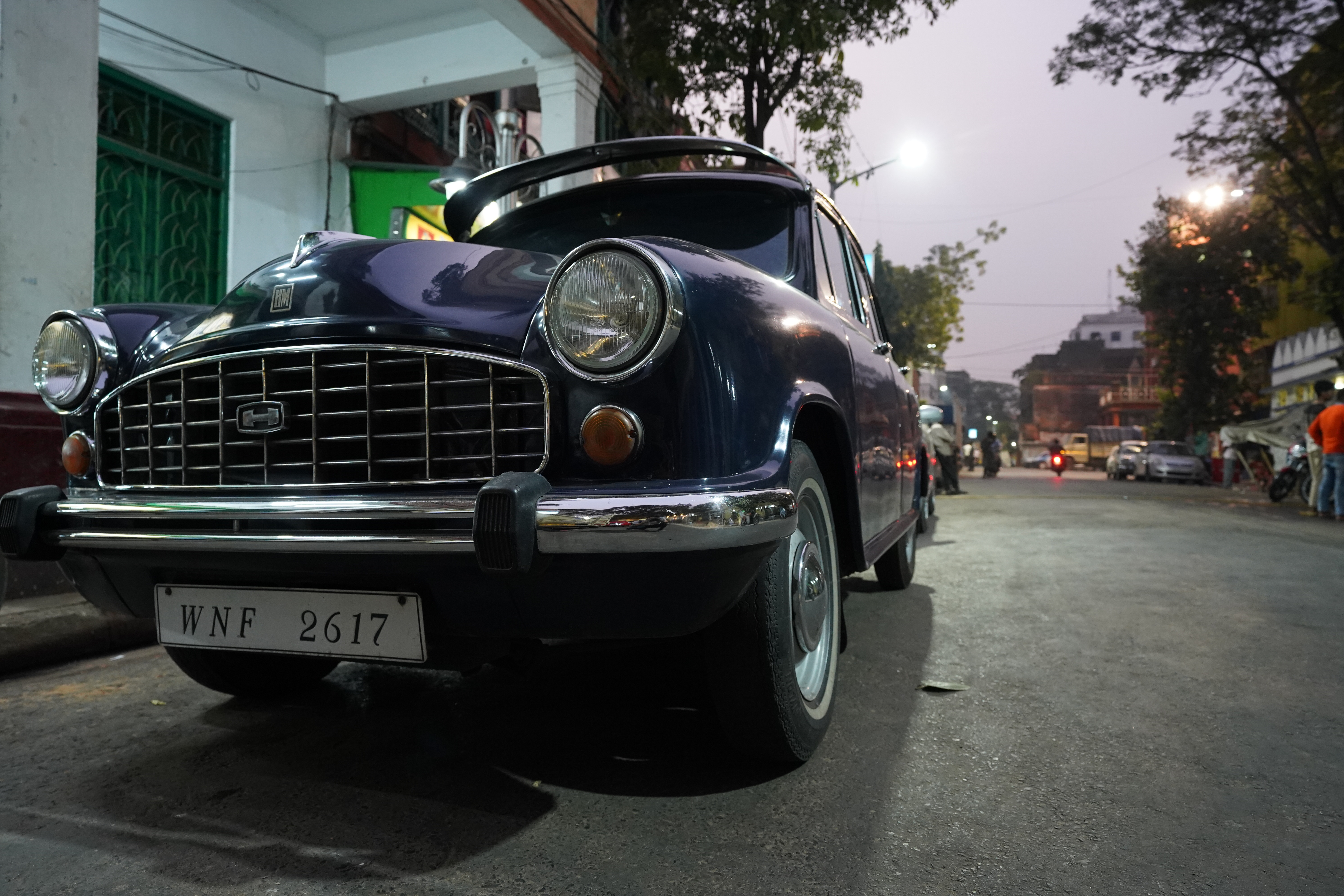 North Kolkata Food trail that started from Chittaranjan Mistanna Bhandar followed by College Street has now extended to the historic lanes of Hedua, Bidhan Sarani and Shyambazar. Apart from the exciting colonial history that these places bear in their bosom, they are also home to some of the iconic eateries whose glory continues to enthrall foodies from all walks of life.  Most of the dishes available here are quintessential to this region. And a majority of them have been tickling our taste buds since aeons. Hence as we set to embark on the gastronomic journey, were super excited to partake not just its acclaimed taste but also the stories that they entail. And to guide us in this quest of ours we are being assisted by our gracious host Pamela Das a young food enthusiast who know these areas extensively.
While passing through the footpath of the busy thoroughfare of College Street, first we halted near a vendor selling another the favourite, quintessential Bengali snacks known as Jhal Muri. A potpourri of puffed rice, potatoes, spices etc.  mustard oil this ubiquitous snacks from Bengal is a zesty, filling, economical and convenient option to the random hunger pangs. No wonder this simple eclectic dish embodies the spirit of the city that is humble, joyful, endearing and vibrant.
From there we took a tram ride to reach Bidhan Sarani. Kolkata is the only city in India that uses this mode of transportation and hence it is one of the quintessential features of the city. Our destination here was the famous sweet shop Ghosh and Co. Pamela recommended their chocolate sandesh that are deemed as the best in the city. We were pretty surprised by this innovative sweet whose optimally sweet, balanced chocolaty taste was pure delight. We also tried the seasonal jaggery sandesh that was made with the season's special date palm jaggery called the Notun Gur. This one surprised us with a coconut filling inside.
Next place was again a sweet shop that is an institution when it comes to the traditional Bengali sweet called Sandesh. A visit to the land of sweets in incomplete without paying a visit to the legendary Girish Chandra Dey and Nakur Chandra Nandi who have been selling just sandesh since 1844. A morsel of their coveted Jalbhara was enough to cement their indisputable reputation of being the best sandesh maker in the city. We also loved their Mohini Sandesh, coffee sandesh.
From there we went to try some chaat from 80 year old Hedua Chaat Corner. Their Singhara with lentil stuffing and tikkiya chaat were hearty and fun. Soon it was time to try another popular evening time Bengali snacks called chop or vegetable fritters at the celebrated Lakshmi Narayan Shaw and Sons shop.
The Aam Choop and Beguni were delicious. After such deep fried savoury treats we arrived at Allen's Kitchen to relish their special prawn cutlet. This greasy prawn fritter made with humble ingredients was truly indulgent.
Our penultimate stop was this iconic eatery named Mitra Cafe. We loved their best selling dish fish fry and chicken cutlet. It was soon time to wrap up this gratifying food trail that was full of flavours and stories. Stay tuned for more.