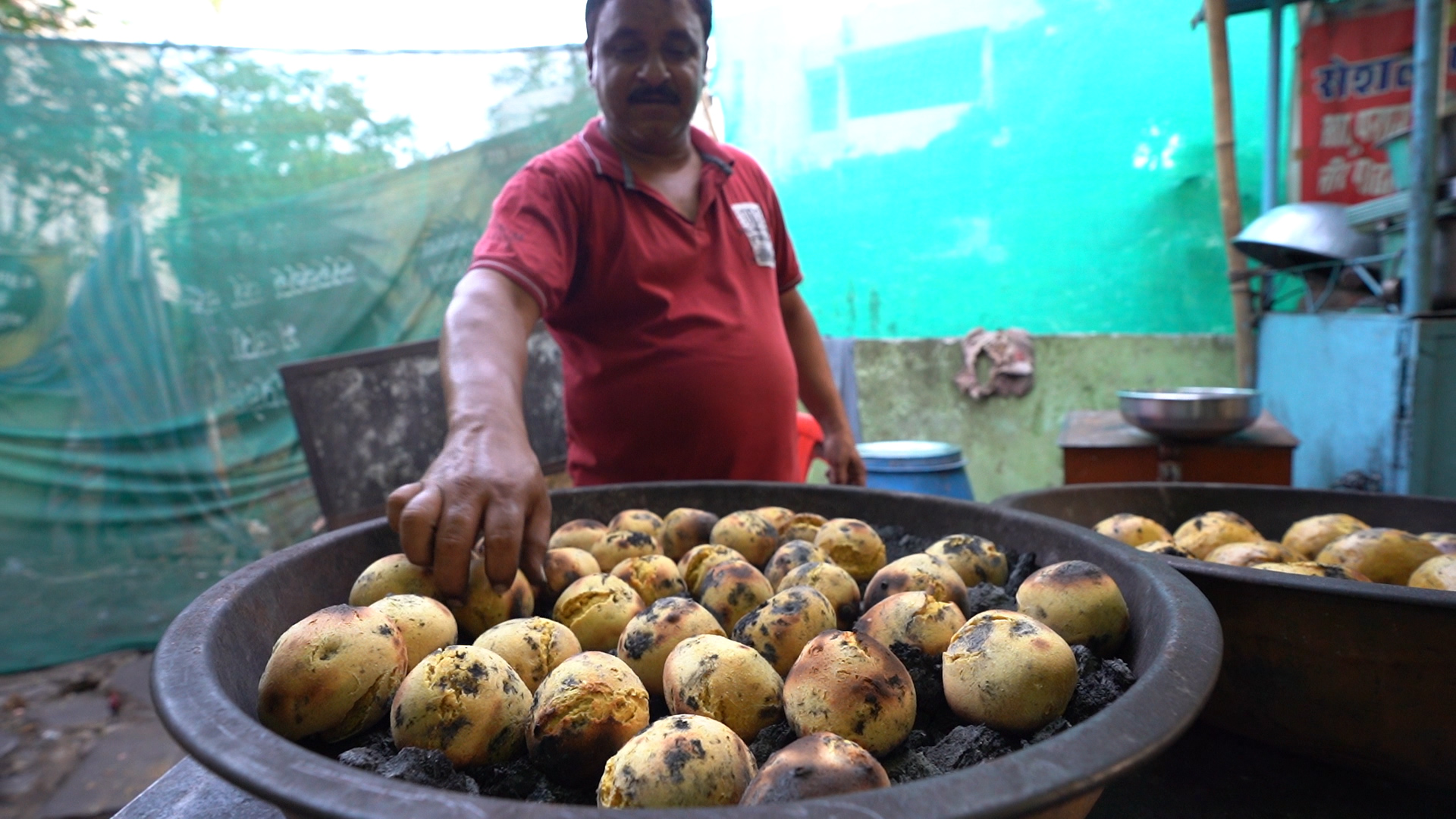 This week we bring you the delightful culinary explorations from the bustling capital city of Madhya Pradesh, Bhopal. Also known as the city of lakes this place is renowned for its  beautiful lakes, architecture, lovely people and great food. It is undoubtedly the treasure trove for street food lovers who love snacks. Located in the Malwa plateau, the food is greatly influenced by Rajasthan on the account of the similar geographical region. We are here to explore the popular street food of the city that thrives on tea, Poha Jalebi and group conversations.
For the first half of the tour we were explored the food scenario on our own while for the other half we were joined by our sprightly host Aditya Kulshrestha who is a radio jockey with a popular radio station and a resident of this place. He was super excited to take us around some of the popular eateries at 6 No Hawkers' Corner in the city.
So our first stop for the day was Raju Tea stall the iconic snacks and tea point whose reputation is phenomenal. Here we tried two of their hot selling items i.e. the tea and the Mangodi or the Moong Dal fritters. The tea -milky, perfectly brewed and optimally sweet-was just outstanding. The fresh, hot and crisp Mangodas were quite flavourful and they made a pair with the most endeared beverage. Tea in Bhopal is such an indispensable thing that its jokingly said that its not blood but tea that flows through the blood vessels of its residents. This shop has earned a place in the hearts of the locals and celebrities as well. Apart from the food and cheerful ambience, another treat that left us amazed was Faiz Bhai's unbelievable skill of preparing and serving the special tea that he has mastered with such a practiced ease.
Next we went to Kalyan Singh Swad Bhandar to eat the most popular breakfast dish of Bhopal, the Poha and Jalebi. It's so ubiquitous that it has become the representative delicacy of this city. The soft, fluffy and mildly spiced Pohas are effortlessly contrasted by the crisp and syrupy Jalebis. This humble dish that rules the heart of the locals from all walks of life is a must try.
After this we went to Sharma Chaat Shop for some delicious chaats. We loved their Dahi Phulki and Chole Tikiya, that were prepared using inhouse ingredients like the green and sweet chutney, fresh curd, masalas. No wonder it enhanced the yumminess of these fun treats.
Next while ambling down the streets we came across a cart selling Charoli and Khirni. These two wild berries consumed locally, are available for only a short span during summertime. They are found in the central part of India.
From there we went to Ma Narmada Falhari Shop, a popular stop for the locals for Sabudana or Sago based delicacies. Its Dahi Kichdi and Sabudana Vada was quite impressive as a snacking option.
Then we went to the famous sweetmeat shop named Burfi House to try their Rabri, Badam cake and Kheer Puri. The sweets were fresh and toothsome.
Next stop was the New Gujarat Cold Drinks. Here we tried the Badam(Almond) and Mango shakes which were refreshingly luscious. Our favourite was the thick and fresh mango shake.
Next was the turn of the quintessential Bhopali Paan from the famous Paan shop Zaika Paan. It was a perfect treat that prepared our palette for more food.
After the Paan treat we reached the 6 no Hawkers' Corner where we were joined by our host RJ Aditya who walked us around and helped us savour some scrumptious local flavours. Here we tasted the iconic Dal Bafla, Jalebi and Mangodi and Mava Bati. Of all these the Dal Bafla was the best. It is a delectable and nutritious traditional delicacy from Malwa. However, unlike Rajasthan's fried Baatis, the Bafla is boiled in water, traditionally roasted over dung cake-fires and dunked in ghee. It is served as part of a set meal with Dal, Kadhi, Baigan Ka Bharta and Laddoos.
Our penultimate shop was Sagar Gaire a name that is familiar to all. Its Veg Biryani was flavoursome and appetising. This fast growing fast food chain in Bhopal has an interesting success story. It tale begins in the late 1990s when a modest yet passionate man named Sh. Dolraj Gaire started his venture by selling soup on the roadside. Back then he was known as Cycle Soupwala Presently, it is the city's favorite spot for delicious and affordable food. Starting from mini meals and Chinese fast food, pastas, sandwiches, cold coffee and burgers, this place has got it all.
We ended our veg food trail with a special tandoori chai topped with chocolate sauce. The experience was quite amazing and it left our taste buds craving for more. We thank our genial host Aditya for his support and enthusiasm.