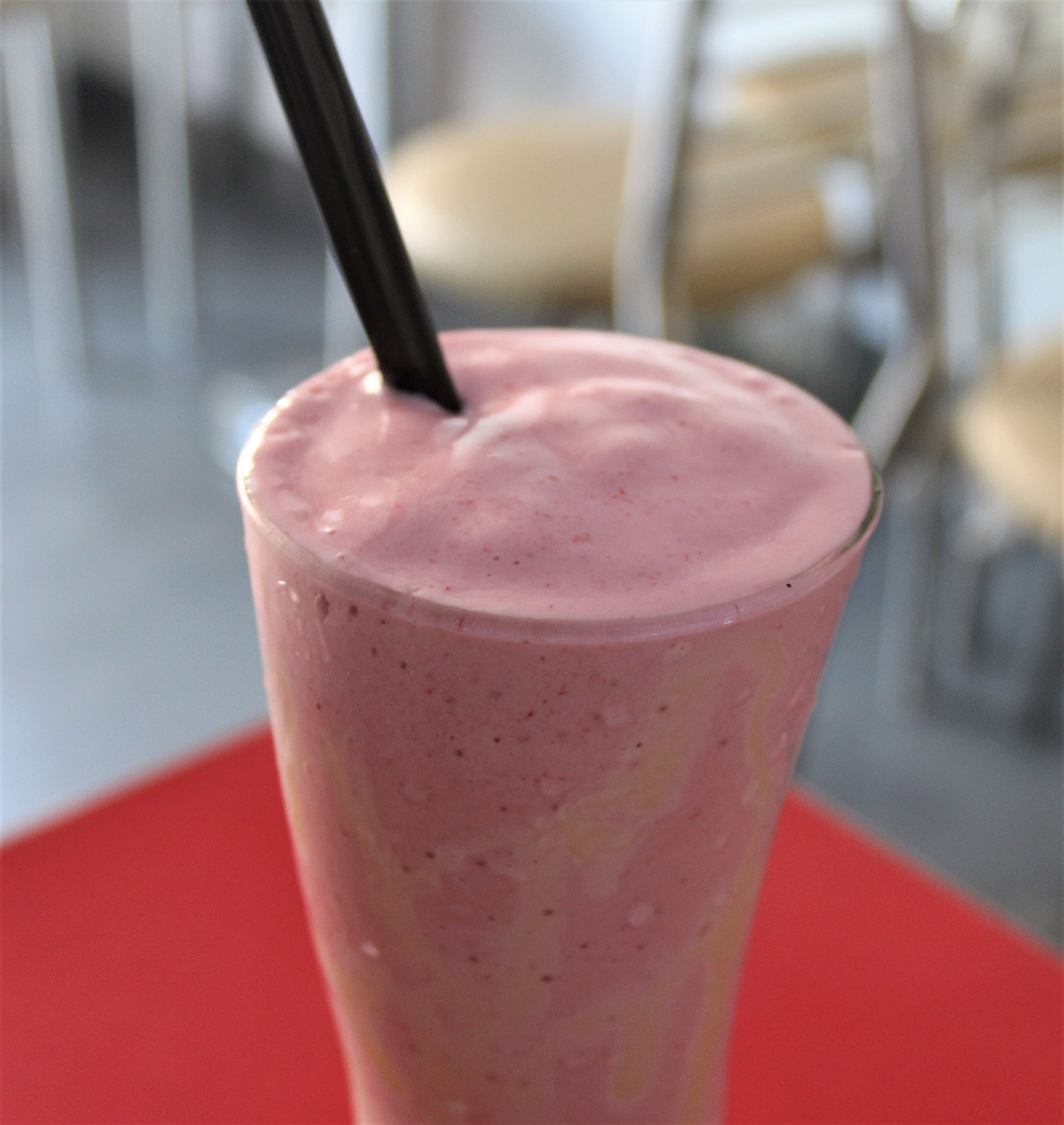 Hot summer days of Delhi and cold chilled beverages go together perfectly. However, not always can one indulge in smoothies or shakes. So why not go for something different and a lot healthier? Whether you are looking for a quick fix post a taxing workout or have a sweet tooth, fresh juice never fails to disappoint.
That's where Health Juice Centre comes in.
Having made its mark among the public in Mumbai, Bangalore and Hyderabad, Health Juice Centre has set up its very first outlet in the Vijay Nagar area of Delhi. Situated among several cafes serving everything from Italian to Asian cuisines, Health Juice Centre still manages to stand out. This outlet is known for serving a wide range of fresh juices and milkshakes which do not contain any water content. They serve everything from the basic mausambi juice to some very interesting flavours called Boom, Zoom, Diamond, etc. Health Juice Centre also serves different sorts of sandwiches, each of which is listed with the amount of fat, calories, carbs, etc it contains.
The Health Juice Centre was first established in Mumbai around 20 years back. Since then, it has only grown. They attract mostly the younger health-conscious generation, in part due to the price at which juices are offered, and their quality, certified by their 100 percent fruit content. The juices and milkshakes are incredible and one can truly taste the fruit. Here, you can also try out samples of juices before placing your order. This quaint cafe is easy to reach, located close to the GTB Nagar metro station. It is small in size but makes up for it with its quality and soft-spoken staff.  
This year, Health Juice Centre is bringing their huge range of juices to the NBT Flavour Fest- Street Fusion Food Court taking place at Baba Kharak Singh Marg on the 14th and 15th of October. The festival is curated by Delhi Food Walks and aims to bring to the forefront the talented minds behind the various fusion food items.
Address- D 1/3, Near HDFC Bank, Main Road, Vijay Nagar
Contact info.- +91 8527694131, +91 8376086588