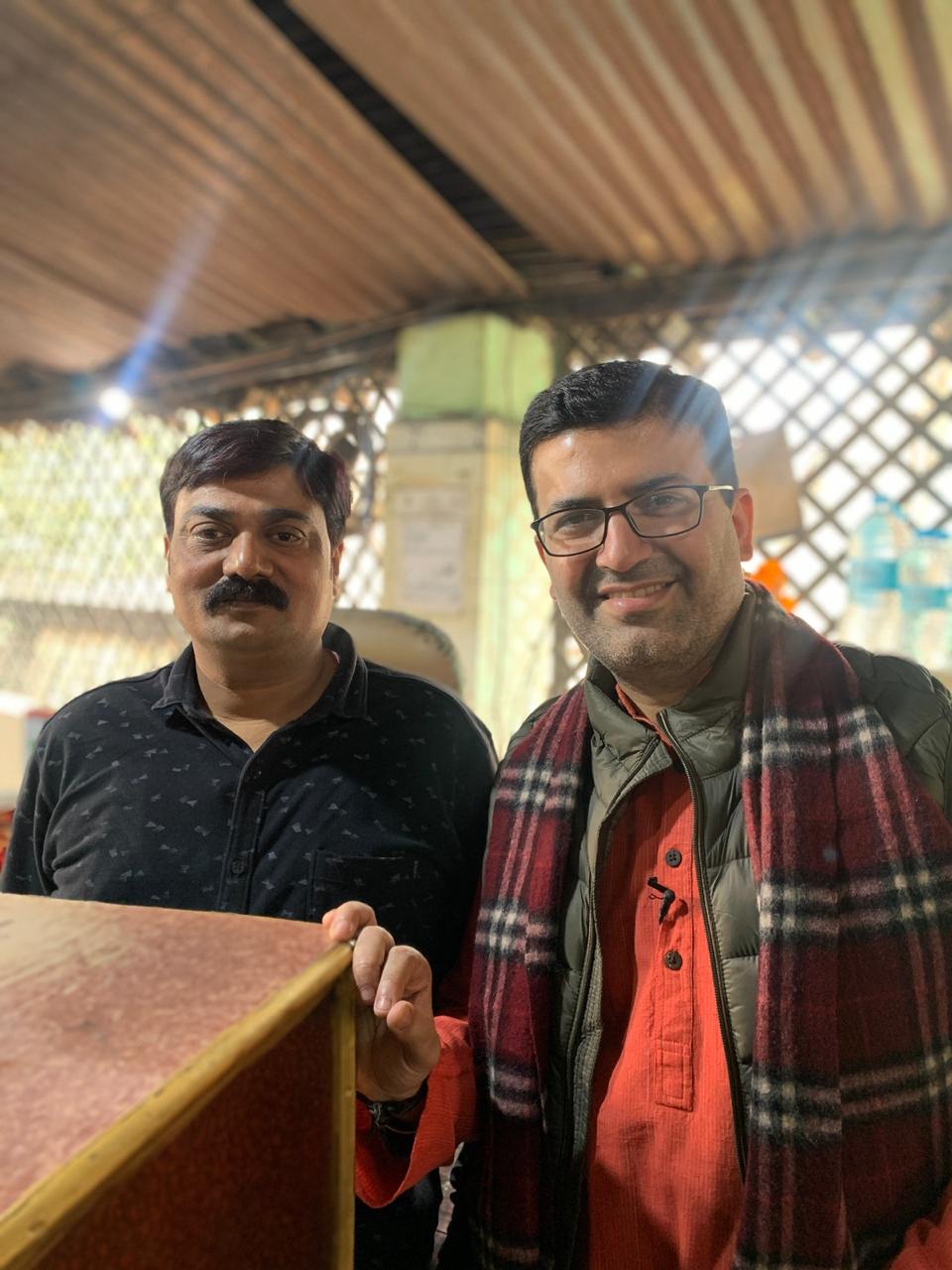 The historically rich land of Bihar has a diverse cuisine with a plethora of delicacies. The scrumptious and unique Bihari dishes are a treat for foodies hankering for local flavours. Fascinated by the enticing food stories from the state, we decided to explore its vibrant foodscape beyond the most celebrated litti chokha. So here we are all ready with an amusing food series that brings you the gastronomic details from different regions of the state. It is not just a journey of taste but an expedition to collate stories – stories that delights, stories that informs and stories that inspires.
Today we bring you an fascinating food exploration from the capital city of Bihar. It is a busy city with an amazing heritage and culture and also full of amusing people. So let's see what the journey holds for us. We are so glad to have been joined by Mayank who is a young and passionate food blogger from the city. 
We began our journey quite early in the morning from the vicinity near the Patna station as we wanted to start with some amazing local breakfast. Before heading to the most crowded eatery in the area we went to the very famous Mahavir Mandir to pay our reverence to Lord Hanuman. We partook some prasad and set out for Bhola ji's nashte ki dukaan. It was an insanely crowded place stuffed with people jostling to catch a quick breakfast. The affordable breakfast thali available here consisted of fresh hot puris, jalebi, potato and chana sabzi, dahi vada and raita. Just for 30 rupees the quantity of food is so good that it keeps you  going for a long time. The home styled food was quite good and filling. The place was thronged by office goers waiting to fill them up with some carbohydrate rich stuff before setting off for the daily grind.
From there we went to the iconic Puraani Litti Ki Dukan very close to the previous place for the taste of Bihar's legendary litti and chokha. The place was abuzz with people busy eating the delicacy. We interacted with the genial owner who introduced us to the nuances of this dish. The freshly made litti and chokha tasted heavenly; especially the interplay of the flavours from mustard oil and ghee. Here we also tried crisp hot chandrakala which is a disc shaped traditional fried pastry filled with khoya and dry fruits. 
Next was the turn of another famous street side snack called sev buniya and our destination was Bhanu sweets. Before trying a delicious plate of sev dahi buniya, we made a quick visit to the facility where it was being prepared. Among the three types of combination we went for the sev, buniya and dahi combo and it was super hearty. We finished it off with a cup of tea and some light hearted conversation. 
The following destination was a fuchka stall. These crisp and hollow puris stuffed with potatoes and flavoured water are amazing flavour bombs. It is a much loved street food here in Patna and being fuchka lovers ourselves we couldn't escape the urge of trying some. First we tried the aloo cut which was a zesty boiled potato and spice based mixture and then the ubiquitous fuchka. 
From there we arrived at a humble cart that had some neatly arranged transparent boxes full of different healthy munchies and a hot wok placed over a potable coal fire. We were there to try a pocket friendly wholesome snack called Bhunja that is a popular snack for those who are inclined towards affordable nutritious stuffs. It is a mixture made with a preferred amount of grains, cereals and legumes. You can choose your preference and witness them being dry roasted right in front of your eyes, mix them with or without onions, chillies etc. Just pop it and keep munching till your heart content. 
Next was the turn for some sweets and what could be better than spotting the famous Maner Ke Ladoos, a traditional sweet treat from the small town of Maner. These are a special variant of another popular North Indian sweet called motichoor ladoos that are adored for their deep fried super tiny chickpea flour based pearls. It was soft, luscious and they just vanished inside the mouth. It was followed by Bergami, another traditional sweet that is made up of paneer chunks that was firm and syrupy. 
We wrapped up this simple food tour with a special paan that was intended to cleanse the palate and aid digestion. The street food here is a mix of fun treats and healthy filling stuffs. The Bihar food sojourn started on an exciting note.