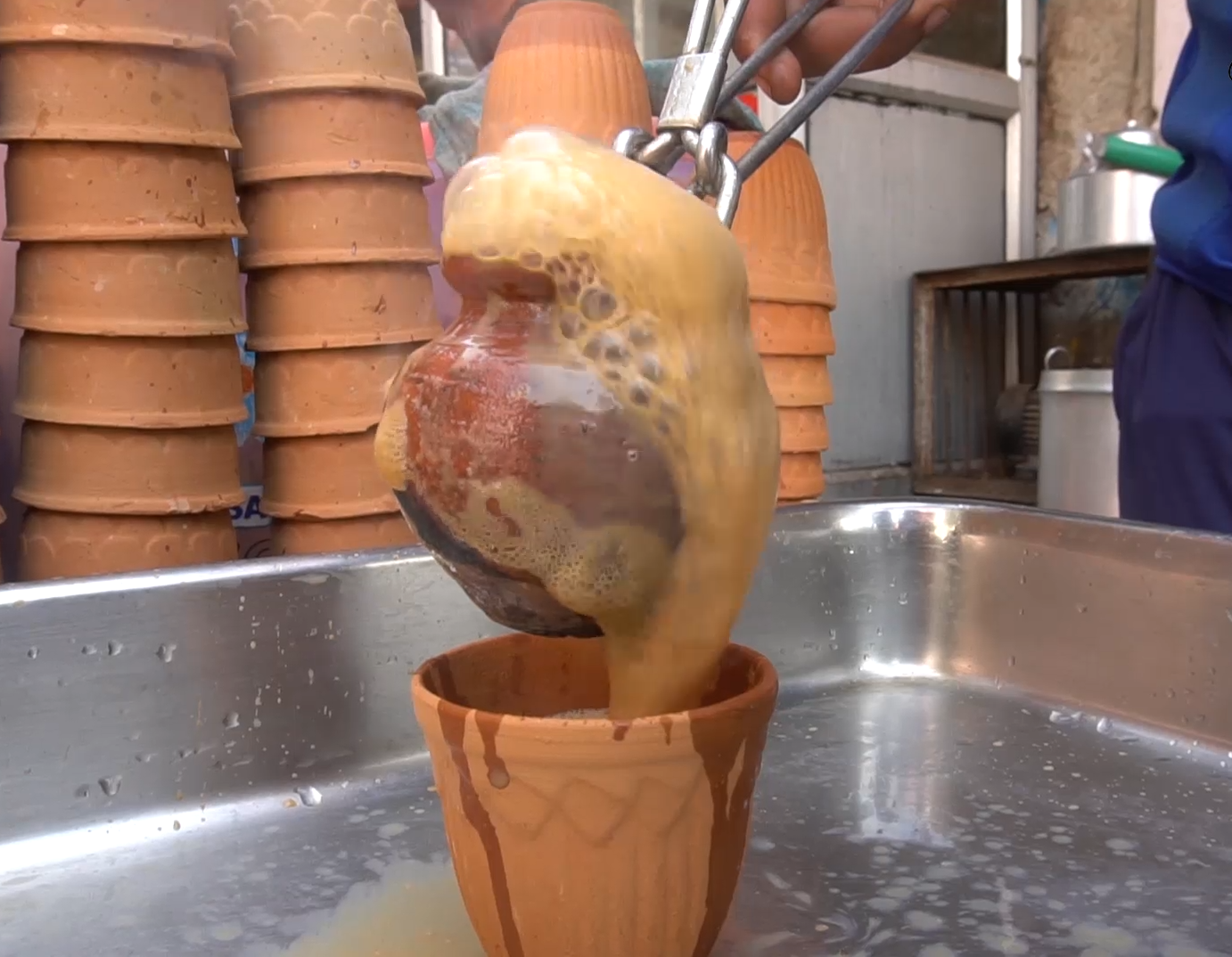 One word, a thousand emotions. Chai. A cup of Chai is perhaps the most indispensable item in the Indian kitchen. It binds together the household like nothing else.
It is not uncommon to see a hot brewing cup calm a rather heated conversation or how easily conversations flow over cups of Chai. Perhaps that's the magic of this drink.
Chai or tea leaves are cultivated extensively in our country and every state offers a very unqiue type of chai. Like its sourcing, it also has a variety of preparation styles. An insanely different style is the one I shall elaborate on. It's the Tandoori chai.
'Alpha'ss Tandoori Chai' in Mukherjee Nagar seems to be the talk around town for introducing an innovative yet extremely tasty version of this staple household favorite. Open from 9 in the morning till late in the evening (11 PM), the shop is happily satisfying the caffeine cravings of its many customers.
The roots of this unconventional idea of having chai being made in a tandoor stemmed from a rather everyday conversation between friends. They wondered that if something like the popular street food-momos could be made in a tandoori style,then why not the beloved Chai?

The name of the shop is unique as proclaimed by one of the shop owners. It is an acronym for the names of all the people who started the shop.
The Kulhad, a traditional earthen pot is a popular dish used to serve Chai. The process involves baking this dish in the Tandoor and pouring half cooked Chai in this. The hot Kulhad then diffuses a rather smokey tinge to the Chai and this is how this beverage gets it's unique taste. Although the shop is in it's nascent stages,it has been getting a great amount of recognition and has already established a broad base of loyal customers.

What makes this a must visit stall while exploring the food scene in Delhi?
A. It is the only place in Delhi that serves this sort of preparation B. the theatrics of making this chai. It's an experience in itself to witness its creation and lastly, and perhaps the most obvious one,its chai!
So come and enjoy this extraordinary Chai at the NBT Flavors Fest on 20th and 21st October'18, at Baba Kharak Singh Marg, Delhi.